HPMB Disneyland Donation Drive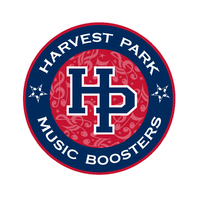 Help the Harvest Park Music Program and send the kids to Disneyland!

Harvest Park Music Boosters are raising funds to support the program and send the school's top ensembles and all 8th grade musicians to Disneyland. Students will have opportunities to perform and learn during music clinics, as well as plenty of time to explore the parks!

It costs $639 per student to fund the trip, which includes hotel, transportation, admission, music clinic costs, and chaperones. We need your help to fund this annual tradition.

Make a one-time donation below (suggested donation of $658 covers the cost of one student plus payment processing fees), or opt for four convenient monthly installments to lend your support.

Please Note: The option to begin installment payments will remain available until Thanksgiving break.
Su donación es deducible de impuestos en toda la extensión prevista por la ley. No se proporcionaron bienes o servicios a cambio de su contribución. HPMB es una organización sin fines de lucro 501 (c) (3) Identificación fiscal: 82-1545940